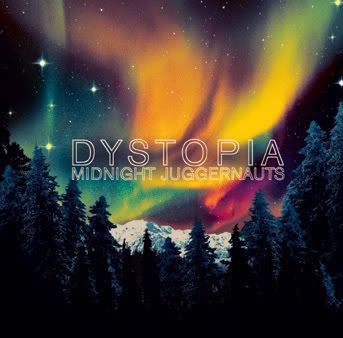 People wonder what I listen to
when not immersed in the Rock of the 80s
... and here's my latest addiction!
MIDNIGHT JUGGERNAUTS
is a band from Australia and they mix electronica, dance and new wave elements into one seamless audio trip! These guys are destined to do for electronic music in Australia what Daft Punk did in France a decade ago...
Earlier this month (August 4) they released their debut CD "Dystopia" in their homeland only - and all I've been able to do is listen to their songs on My Space for now ... but as soon as I can, this disc is mine to wear thin!!
Click the CD cover above to hear four of their tracks for yourself - especially enjoy INTO THE GALAXY (very modern version of Electric Light Orchestra) and SHADOWS (a mix of electro-godfather Patrick Cowley with modern beats)
Mark my words: Midnight Juggernauts are going far!